Umarji's Synergy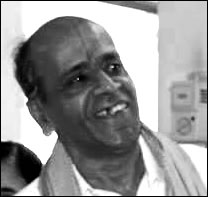 Shlokas and song renditions by Shri Umarji Vedesa Jagannathan

Retired from the government service, Shri Umarji has spent several years in the dedicated efforts to document the many shlokas and unique songs that are special to our culture. In this section you will find various renditions in his impeccable style and diction which captures the divine essence of all the Gods and Goddesses he helps us invoke. A resident of Mumbai , Shri Umarji continues to record several new shlokas and songs which we hope to feature in this section. Shri Umarji is a prominent face in the MDMS network of talents.
---
---
---
Padma's Corner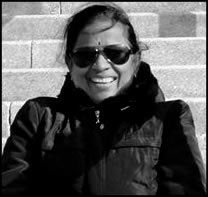 Songs and divine renditions by Smt. Padma Prasad

An ex-Railway professional who is now a proud and energetic member of our community. She is immensely vested in creating and documenting rare songs in amcha bhasha, Kannada and Tamil. She is an immensely known face in the MDMS community as she zips across the world tirelessly meeting people, making connections and constantly spreading the word of amcha bhasha. She is a valuable member who consistently helps us in preserving our age old customs and traditions. The narration of how a Dakshina Desastha Marathi wedding takes place that is featured on our Matrimony page was her contribution. So sit back and enjoy some of her traditional renditions.
---